Bankruptcy
We stay up at night, so you don't have to.
Sarasota Bankruptcy Attorney
Helping Clients Secure a Fresh Start
While it generally should be a last resort, several times bankruptcy is the only option, and in the face of foreclosure, repossession, garnished wages, or more, waiting is a dangerous game to play.
This is all the more reason to seek professional advice quickly when you are confronted with:
Foreclosure
Repossessed cars
Large medical bills
Loss of employment
Persistent or unfair creditors
Utilities being shut off
Wage garnishment
Filing for bankruptcy may help or prevent the above situations. This process can make life much easier to handle, it may also give you the opportunity for a fresh start. However, due to the Bankruptcy Abuse and Consumer Protection Act of 2005, filing for Chapter 7 bankruptcy or Chapter 13 bankruptcy is harder than ever. Finding the right bankruptcy law firm to have in your corner will be extremely helpful. A Sarasota bankruptcy attorney will help you navigate through the difficult bankruptcy process with ease. Having the right attorney on your side is more important than ever.
Call us at (941) 413-2096 to schedule your initial consultation. We proudly serve clients in Bradenton, Manatee County, and Sarasota County.
Our Process
We try our best to make the process as simple and painless as possible, treating each case with the delicacy and understanding it needs. To do this, we first get to know you and your situation and see if there are other options available to you.
It is important for you to understand that bankruptcy is not a failure or a cop-out. Instead, we see it as a proactive advance toward a new start. There is a reason that there is a provision for it in the law, and we understand that it can be a necessary step in many cases.
When you come in for your consultation, we request that you bring in your records relating to your expenses and income. With this information, we will draw up a petition that you will sign and we will file with the court.
After the court has reviewed your case, it will assign you a trustee who will see you personally, then if everything goes well, the court orders a discharge once you've completed a debtor course where you will learn about finances. With both Chapter 7 and Chapter 13, you will have to meet with your creditors, but then your debts are discharged, giving you a clean slate. Your credit rating and relationship with your creditors will ultimately improve and you can start new.
Useful Links:
Trust Our Firm to Help You Seek Financial Freedom
Our bankruptcy consultations are always hands-on, giving you opportunities to ask questions, and allowing us to fully explain your rights and your options. We want you to know that while this decision can be overwhelming, you're not alone. At The Galarza Law Firm, we are here to help. Committed to your privacy, we always uphold our confidentiality agreement and our dedication to you as a client. We do not sell, trade, or rent your information, whether you enter it here or talk to us about it in person.
Contact us today and see how we can help you make a new beginning. Our bankruptcy lawyer in Sarasota is committed to providing you with the assistance you need.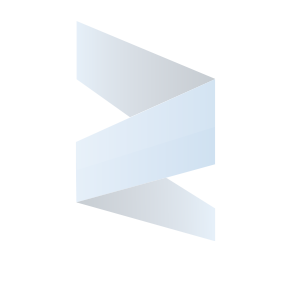 "We used Mr. Galarza for a legal matter and he was always very thorough and polite."

Tiffany S.

"Very Satisfied with the work Mr. Galarza did for me."

Julia Ann P.

"We had the best experience with William Galarza, we recommend him 100%."

Rene A.
Schedule a Consultation
Contact Our Offices
Whether you have questions or you're ready to get started, our legal team is ready to help. Complete our form below or call us at (941) 413-2096.