Prenuptial Agreements
We stay up at night, so you don't have to.
Sarasota Prenuptial Agreement Lawyer
Assisting Clients With Drafting Prenuptial Agreements in Florida
Are you planning to tie the knot? While preparing for your wedding can be an exciting and joyful time, it's also a moment to consider the future. At Galarza Law, PA, we understand that debating prenuptial agreements may not be the most romantic topic, but they are an essential part of planning for your future. Our Sarasota prenuptial agreement lawyers are here to help you navigate the intricacies of these agreements, ensuring your interests and assets are protected.
---
Call Galarza Law, PA today at (941) 413-2096 or contact us online to schedule a consultation with our prenuptial agreement attorney in Sarasota.
---
What is a Prenuptial Agreement?
A prenuptial agreement, also commonly known as a "prenup," is a legal contract a couple enters into before they get married. This contract outlines the distribution of assets and liabilities in the occasion of a divorce, separation, or the death of one of the spouses. Prenuptial agreements serve as a safeguard for both parties and offer a level of financial security and clarity in case the marriage ends.
What Are the Benefits of a Prenuptial Agreement?
Prenuptial agreements offer a range of benefits for couples entering into marriage. Some of these advantages include:
Asset Protection: Prenups can protect your individual assets, such as property, investments, and business interests, ensuring they remain with their rightful owner in case of a divorce.
Debt Allocation: Prenuptial agreements can specify how any existing debts or liabilities will be distributed between spouses in the event of a divorce, protecting each party from unforeseen financial burdens.
Spousal Support: Couples can outline the terms of spousal support (alimony) in their prenuptial agreement, preventing contentious legal battles in the future.
Asset Inheritance: A prenup can protect the inheritance rights of children from previous marriages, guaranteeing they receive their intended share.
Clarity and Fairness: Prenuptial agreements encourage open and honest discussions about financial matters, ensuring both parties are aware of their rights and responsibilities.
Safeguarding Family Businesses: If you own or plan to inherit a family business, a prenup can safeguard your interests and the continuity of the business in the event of a divorce.
Contact Our Prenuptial Agreement Attorney in Sarasota Today
Planning for your future together is an important part of preparing for marriage. Our Sarasota prenuptial agreement attorneys at Galarza Law, PA, are here to guide you through the process, ensuring that your prenup is thorough, legally sound, and tailored to your specific needs. Don't leave your financial future to chance. We're here to provide you with the legal guidance you need to make informed decisions about your financial security. Let Galarza Law, PA, be your partner in securing your future together.
---
Contact Galarza Law, PA, today to get started with our Sarasota prenuptial agreement lawyer.
---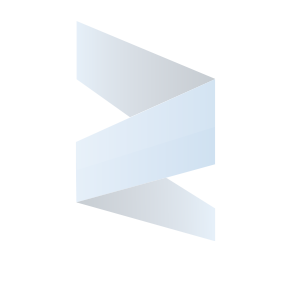 "We used Mr. Galarza for a legal matter and he was always very thorough and polite."

Tiffany S.

"Very Satisfied with the work Mr. Galarza did for me."

Julia Ann P.

"We had the best experience with William Galarza, we recommend him 100%."

Rene A.
Schedule a Consultation
Contact Our Offices
Whether you have questions or you're ready to get started, our legal team is ready to help. Complete our form below or call us at (941) 413-2096.