Family Cases
We stay up at night, so you don't have to.
Sarasota Family Law Attorneys
Compassionate Legal Representation for Family Law Cases in Sarasota & Manatee Counties, Florida
Family cases can be intense, disruptive, emotional, and extremely impactful in the lives of those involved in them. At Galarza Law Firm, our Sarasota attorneys understands how divorce, child custody, domestic violence, and other family law matters can affect you and your children both now and long into the future.
These are issues that involve your most private and vulnerable relationships. Because of that, when you face legal challenges, you owe it to yourself and your family to put trusted and proven representation on your side.
A Personalized Approach to Family Law in Sarasota
At Galarza Law Firm, our Sarasota divorce attorneys understand that each case, each client, and each family is unique. We never approach two family cases in the same way. No one-size-fits-all family exists and your family law attorney shouldn't work that way.
We give you guidance and representation based on:
Your family dynamics
Special circumstances surrounding your family
Your needs and objectives
Backed by well over three decades in practice, our Sarasota attorneys use the experience gained through handling every imaginable type of case to address your particular issue.
---
Need help with a family law matter? Get a free initial consultation with a Sarasota family law attorney at Galarza Law Firm by contacting us online or by phone at (941) 413-2096. Hablamos español.
---
Family Cases in Sarasota & Manatee Counties
Our law firm in Sarasota handles all types of family law issues, including the following:
Divorce
Child support
Collaborative divorce
High conflict divorce
High asset divorce
Military divorce
Alimony/spousal support
Domestic violence
Enforcement of family court orders
Modification of family court orders
Equitable distribution in marital property and debt
Family law appeals
Mediation
Paternity
Parenting plans
Post-divorce time-sharing of children
Post-divorce relocation of children
Why Should I Hire a Sarasota Family Lawyer?
For many individuals, your family law case is your first legal experience and, where courtroom hearings must follow, are your first time before a judge. Combined with the emotional factor involved with many family cases, this can be overwhelming. You may know little about how Florida's family laws can impact your case, how judges determine outcomes, or about your options in resolving your case as painlessly as possible.
What is The Family Court Process in FL?
Our lawyers start by ensuring that you understand your legal position, how the law affects you, and the actions that can be taken to help you achieve desired results.
Whether through negotiation, alternative dispute resolution methods, such as mediation or collaborative law, or litigation in the courtroom, our goal is to seek the most favorable settlement or ruling.
We will work with you to provide the counsel and guidance you need from start to finish.
Our Sarasota attorneys seek results through a settlement outside of court wherever possible. This is done to help you avoid the time, expenses, and trauma of litigation.
---
Ready to learn more about tailored solutions for your Florida family case? Contact us online or at

(941) 413-2096

to schedule a consultation with our Sarasota family law attorneys today.
---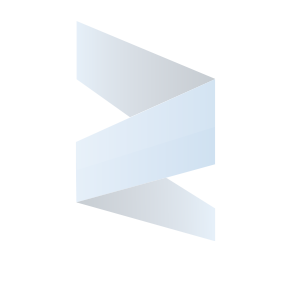 "We used Mr. Galarza for a legal matter and he was always very thorough and polite."

Tiffany S.

"Very Satisfied with the work Mr. Galarza did for me."

Julia Ann P.

"We had the best experience with William Galarza, we recommend him 100%."

Rene A.
Schedule a Consultation
Contact Our Offices
Whether you have questions or you're ready to get started, our legal team is ready to help. Complete our form below or call us at (941) 413-2096.