Postnuptial Agreements
We stay up at night, so you don't have to.
Sarasota Postnuptial Agreement Lawyer
Protect Your Future With a Postnuptial Agreement in Florida
Are you married and concerned about your financial future? If so, you may want to consider drafting a postnuptial agreement. This document can help ensure you and your spouse are on the same page when it comes to your assets and other financial matters. If you are considering drafting a postnuptial agreement, our Sarasota postnuptial agreement lawyer from Galarza Law, PA, is here to help you understand your options and can help you draft an enforceable agreement.
---
Call Galarza Law, PA today at (941) 413-2096 or contact us online to schedule a consultation with our postnuptial agreement attorney in Sarasota.
---
What is a Postnuptial Agreement?
A postnuptial agreement, often referred to simply as a "postnup," is considered a legally binding document that outlines the financial and property-related arrangements between spouses. This agreement is typically executed after a couple has married, as opposed to a prenuptial agreement, which is created before the marriage.
Postnuptial agreements serve several essential purposes, such as clarifying the financial responsibilities and rights of each spouse in the possibility of a divorce or separation. These agreements can help manage and mitigate potential disputes and conflicts that may arise in a marriage.
What Does a Postnuptial Agreement Cover?
Postnuptial agreements are highly customizable and can cover various financial and property-related matters. Here are some common provisions found in these agreements:
Asset Division: Specifying how property and assets are to be divided in the event of divorce or separation.
Alimony/Spousal Support: Establishing the terms and amount of alimony or spousal support payments.
Debt Allocation: Defining how debts incurred during the marriage will be allocated between spouses.
Inheritance and Estate Planning: Outlining how inheritances or estate assets will be treated.
Cohabitation Clauses: Detailing the financial responsibilities of each spouse during the marriage.
Child Custody and Support: While child custody and support issues are typically addressed in separate agreements, postnuptial agreements can contain clauses related to these matters.
Business Interests: Specifying how business assets, income, or ownership stakes will be handled in the event of a divorce.
Division of Retirement Benefits: Determining how retirement accounts and benefits will be divided.
Contact Our Postnuptial Agreement Attorney in Sarasota Today
If you are considering a postnuptial agreement or need assistance with an existing one, our team at Galarza Law, PA, is here to guide you through the process. Our Sarasota postnuptial agreement lawyer deeply understands Florida family law and is dedicated to providing effective legal solutions to safeguard your interests. Trust Galarza Law, PA, to protect your interests and provide the legal support you need.
---
Contact Galarza Law, PA, today to get started with our Sarasota postnuptial agreement lawyer.
---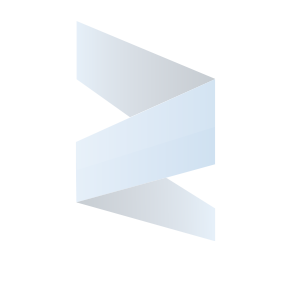 "We used Mr. Galarza for a legal matter and he was always very thorough and polite."

Tiffany S.

"Very Satisfied with the work Mr. Galarza did for me."

Julia Ann P.

"We had the best experience with William Galarza, we recommend him 100%."

Rene A.
Schedule a Consultation
Contact Our Offices
Whether you have questions or you're ready to get started, our legal team is ready to help. Complete our form below or call us at (941) 413-2096.