Guardianship
We stay up at night, so you don't have to.
Sarasota Guardianship Lawyers
Florida has established the availability of guardianships for both minors and adults with physical or mental disabilities. Guardians can only be appointed by the courts after it is determined that they are needed. Guardians essentially become decision-makers for their "wards." These decisions may encompass all personal matters or only financial matters. Guardianships may also be established on a voluntary or involuntary basis, depending on the circumstances.
If you are seeking guardianship of either a minor or a disabled adult and need assistance in presenting your case to the court, you can rely on the knowledge and experience of Galarza Law Firm. Our founding attorney has been in practice since 1985, bringing a wealth of knowledge and skill to your case. We can thoroughly prepare your case and represent you in court before the judge. We also represent those who wish to contest a guardianship or who have guardianship issues that must be addressed in a court of law.
Talk to a Sarasota guardianship attorney about your case in a free review. Contact Galarza Law Firm to book your appointment through our website or by calling us at (941) 413-2096. Hablamos español.
Florida Guardianships
Guardianships for minors are sought when the child's parents have passed away or have become incapacitated. They may also be sought if the child receives funds through an inheritance, insurance policy, or lawsuit that exceeds what is allowed by state law.
In the case of adult guardianships, these are appointed when the court finds the person lacking the capacity to make his/her own decisions. Because guardianship removes the rights to conduct one's own affairs, they are only granted by courts when less restrictive options are not available, such as Durable Powers of Attorney, healthcare surrogates, or other designations.
As mentioned above, voluntary and involuntary guardianships may be granted. Voluntary guardianships may be sought by adults who are still mentally competent but who are unable to manage their affairs or estate and who voluntarily petition the court for the appointment of a guardian, usually a family member or close friend.
Court policy is to establish the least restrictive type of guardianship in all cases. Thus, guardianships can be limited where an adult is still able to take care of some of his or her affairs or estate but not all. In these cases, the appointed guardian will only perform those tasks set forth by the court that the adult cannot perform.
In other cases, plenary guardianships may be granted. These guardians are given the right to handle all the affairs of the adult ward based on the court's finding that the ward suffers from incapacity. These wards, usually the elderly, are not able to care for themselves.
What Guardians Do
Guardians are expected to act in the best interests of their wards. Those who are given the right to handle the ward's property must inventory it, make prudent investments on behalf of the ward, or otherwise ensure that assets are is used for the support of the ward. They may be required to obtain court approval to make certain financial arrangements. They generally must also file detailed reports about their actions with the court. Finally, they must exercise only those rights granted to them by the court which involve tasks or management for which the ward is incapable.
In either case, whether an adult or a minor, when the court appoints a guardian to manage the ward's affairs wholly or partly, the court maintains oversight of the guardian to protect the ward's best interests. Guardians are accountable to the court for their actions. They also must be represented by an attorney who serves as "attorney of record."
Florida guardianships, including the rules that pertain to the duties and obligations of guardians, are found in Chapter 744 of the Florida Statutes.
Contact Galarza Law Firm for Legal Help with a Guardianship
Securing, contesting, or exercising the authority of a guardianship is best done with the help of an attorney who understands Florida law. Our firm brings extensive experience and knowledge to all matters involving guardianships for adults and minors. We are here to service your legal needs and ensure that all legal requirements are understood and followed.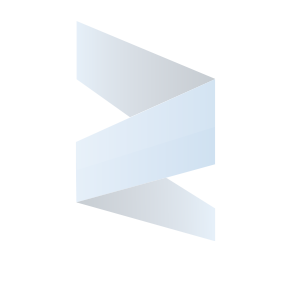 "We used Mr. Galarza for a legal matter and he was always very thorough and polite."

Tiffany S.

"Very Satisfied with the work Mr. Galarza did for me."

Julia Ann P.

"We had the best experience with William Galarza, we recommend him 100%."

Rene A.
Schedule a Consultation
Contact Our Offices
Whether you have questions or you're ready to get started, our legal team is ready to help. Complete our form below or call us at (941) 413-2096.