Child Custody & Child Sharing
We stay up at night, so you don't have to.
Sarasota Child Custody Lawyer
Child custody and child sharing cases are one of the most stressful types of family law cases to handle. Parents commonly feel that their parental rights and benefits may be threatened by this issue, whether it involves a pending divorce, a paternity case, or a post-divorce custody dispute. This is especially true where the relationship between parents has broken down and become adversarial due to past disagreements and perceived wrongs.
At Galarza Law Firm, we understand your concerns about custody arrangements and how they may impact your parental rights. Our team works vigorously to protect your rights while ensuring that your child's best interests and welfare are a top priority. We strive to give you the care, respect, and special attention you deserve in any legal matters related to your children. Each situation is unique which means we organize your case appropriately. In this way, we can work to help you arrive at the best possible outcome.
Get counsel and guidance from a Sarasota child custody and child-sharing attorney in a free initial consultation at Galarza Law Firm. You can reach us online or at (941) 413-2096. Hablamos español.
Child Custody & Visitation in Florida
In Florida, the issue of child custody and visitation is broken down into two categories, known as parental responsibility and parenting time or time sharing.
Parenting time/time sharing refers to the time the child spends with his/her parents. Courts favor what used to be called "joint custody" which means the child spends roughly equal time with his or her parents, depending on the circumstances. This is seen as being in the best interests of the child. Only a parent who poses a safety risk to the child would lose this parenting time or have it limited in some way. Such a ruling by a judge would be based on that parent's history of domestic violence, child neglect/abuse, substance abuse, or criminal activity.
Parental responsibility refers to a parent's right to make major life decisions on behalf of the child. These can include decisions about medical/healthcare, education, religious instruction/activity, extra-curricular activities, other social activities, travel, and more. Parental responsibility may also be shared. However, judges can grant one parent sole responsibility if joint responsibility is determined not to be in the child's best interests.
Even in cases where parents share both time spent with the child and decision-making rights, one parent may be designated as the primary/custodial parent and the other as the secondary/noncustodial parent. Primary parents generally are those that spend the most time with the child.
Do I Need a Lawyer for Child Custody in Florida?
Even if you don't need a lawyer to file for child custody in Florida, a lawyer can help gather and present information to convince a judge of your position and what they believe is fair and suitable for their child.
How Are Parenting Rights Decided?
Parents can create their own time-sharing schedules as well as agree on shared parental responsibility agreements between themselves and present their agreements to the court for approval. They also have the option of working out custody and child sharing through mediation.
Where parents cannot agree, it will be left up to a judge to decide. Central to the judge's decision is the priority of what is best for the child.
Courts will review many factors in making such a decision, including but not limited to:
The parenting abilities of each party
How likely each party is to foster the child's relationship with the other parent
Physical and mental health of each party
Moral fitness of the parties
How custody and sharing will affect the child's adjustment to home, school, and community
Ability of each party to provide a stable home for the child
The preference of the child if mature enough to have a valid opinion
Any other factors relevant to the case
Can a Mother Terminate a Father's Parental Rights in Florida?
In Florida, a parent can file a petition to terminate parental rights. The petition must include concerns about why the mother should terminate a father's rights. Florida courts are generally hesitant to allow a parent to voluntarily terminate their rights unless another adult is ready to adopt the child.
How Long Does a Father Have to Be Absent to Lose His Rights in Florida?
There is no set period for a father-absent to lose his parental rights in Florida. The court will consider several factors, including the length, the reasons, and the impact of the absence on the child.
The court is more likely to terminate parental rights if the father has been absent for a long time (e.g., more than one year) and has made no effort to contact or support the child.
The Sarasota Child Custody Lawyer at Galarza Law Firm Can Prepare & Present Your Case
Our firm can help you negotiate a fair result in your custody and child-sharing case or assist you through mediation to come to an equitable conclusion. Where these types of efforts fail or are not possible due to high conflict, we can thoroughly prepare and present your case before the court. We can also help you seek modifications of current custody/sharing orders or enforcements where your co-parent has violated the terms.
We represent all parents, whether divorced, separated, or never married. While this issue can seem daunting, our legal team works vigorously to help you obtain an effective and efficient result based on your needs and goals.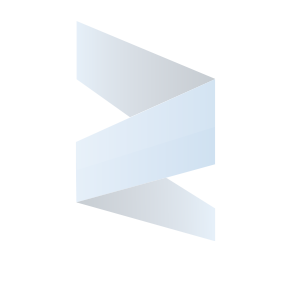 "We used Mr. Galarza for a legal matter and he was always very thorough and polite."

Tiffany S.

"Very Satisfied with the work Mr. Galarza did for me."

Julia Ann P.

"We had the best experience with William Galarza, we recommend him 100%."

Rene A.
Schedule a Consultation
Contact Our Offices
Whether you have questions or you're ready to get started, our legal team is ready to help. Complete our form below or call us at (941) 413-2096.