Probate
We stay up at night, so you don't have to.
Probate is the court-supervised process of settling a deceased person's estate as set forth in his or her will. Generally, probate is a straightforward process in which the final result is the transfer of estate assets to the heirs and beneficiaries. In some cases, litigation may take place in which interested parties dispute the will or other facets of the process. However, most probate cases are purely an administrative process to see that the decedent's wishes are carried out. If the decedent had no will or the will is found to be invalid by the court, the estate assets are then transferred according to Florida's inheritance laws.
If you have been named as the executor or personal representative of the deceased tasked with administering his/her estate, you can turn to Galarza Law Firm for experienced legal help. You will have several important tasks to perform in carrying out the proceedings that must be done according to Florida law. Our attorneys can guide you through the process to ensure all steps are completed according to legal standards. We also represent heirs and beneficiaries or other interested parties in probate disputes that require court intervention.
Book a free initial consultation with a Sarasota probate attorney to discuss your needs and concerns. Galarza Law Firm can be reached via our website or by phone at (941) 413-2096. Hablamos español.
The Probate Process in Florida
Probate is covered under Chapter 731 of Title XLII of the Florida Statutes. Florida has established two types of probate:
Summary Administration which is quicker and less expensive and involves estates of less than $75,000 in non-exempt assets or those of a decedent who died more than two years prior.
Formal Administration which is used for more high-value estates or those who died less than two years prior. Formal Administration is also used when personal representatives are needed to settle an estate.
The probate process generally consists of the following steps:
Filing the Petition for Administration with the court. This begins the process, names the personal representative, and notifies all named heirs and beneficiaries.
Notifying creditors. This allows any creditors who are owed payment from the estate to file their claims. This step must be done according to strict legal requirements.
Inventorying estate assets. Assets must be identified and valued. This may require the assistance of appraisers or other evaluators.
Paying any valid debts as well as tax obligations.
Filing a complete accounting with the court of all assets, their value, any debts paid, and any expenses incurred In the process. This must be backed up by records and approved by the court.
Distributing remaining assets to the heirs and beneficiaries according to the will or per state law where no will exists.
Closing the estate through the court. This ends the personal representative's legal obligations.
Galarza Law Firm Provides Probate Guidance
The probate process requires compliance with Florida law in all of its steps. Furthermore, personal representatives have a fiduciary duty to act in the best interests of the heirs and beneficiaries and to see that the wishes of the decedent are carried out. To avoid any pitfalls that could create problems during or after the process, you will be best served with the help of a competent probate lawyer.
At Galarza Law Firm, our experienced and proven legal team is here to ensure that you have the proper guidance needed or to represent you in any probate proceeding should you have an issue with how it is being conducted. With decades of Florida probate experience, we have the knowledge and resources needed to resolve any probate matter.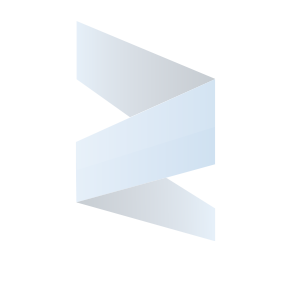 "We used Mr. Galarza for a legal matter and he was always very thorough and polite."

Tiffany S.

"Very Satisfied with the work Mr. Galarza did for me."

Julia Ann P.

"We had the best experience with William Galarza, we recommend him 100%."

Rene A.
Schedule a Consultation
Contact Our Offices
Whether you have questions or you're ready to get started, our legal team is ready to help. Complete our form below or call us at (941) 413-2096.