Elder Law
We stay up at night, so you don't have to.
Sarasota Elder Law Lawyers
Elder law consists of the legal issues surrounding health and personal care for our senior citizens. These issues can impact seniors as well as their families and can encompass many areas of law from long-term care planning to estate planning, Medicaid planning, and more.
At Galarza Law Firm, we are finely attuned to the needs and issues of our seniors and provide compassionate and comprehensive legal help designed to protect you and your family both now and in the future. Our firm combines empathy and knowledge to meet your needs and goals in whatever elder law matter you face.
Discuss your needs and concerns in a free introductory consultation with a Sarasota elder law attorney at Galarza Law Firm. Book your appointment via our online contact form or by calling (941) 413-2096. Hablamos español.
Elder Law Services in Sarasota
Our firm provides a wealth of knowledge and experience in resolving your elder law issues. These issues can range from lifetime planning to capacity issues involving dementia or Alzheimer's, housing matters and financing, tax issues related to income, estates, and gifts, nursing home issues, healthcare, and more.
We can assist with all elder law issues, including the following:
Long-term Care Planning
Medicaid Planning and Application, including Medicaid Spend-Down Planning
Assisted Living Medicaid
Asset Protection/Preservation
Estate Planning, including wills, trusts, Advance Health Care Directives, and Powers of Attorney
Health Care Surrogate designations
Living Wills
Probate Administration
Estate/Trust Administration
Special Needs Trusts
Veterans Benefits
Nursing home claims
Elder abuse/neglect
We provide guidance and representation in matters involving seniors and their caregivers, whether familial or professional. Our goal is to ensure that you have the information, counsel, and advocacy you need to resolve the issues impacting your situation. We strive to act alongside of you and your family to help you resolve these issues as effectively and efficiently as possible. Our goal is to give you the peace of mind you need when legal burdens may seem daunting, confusing, and challenging.
Take Advantage of Our Experience & Strong Track Record
Our firm is long on experience and big on the care we provide for seniors and their families when facing difficult times. We have assisted and represented countless individuals in these matters for more than three decades and we stay current with changing laws and court decisions.
If you have questions or concerns about any elder law issue, we strongly urge you to reach out to our compassionate and knowledgeable team today. We are here to help.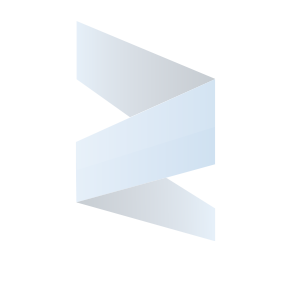 "We used Mr. Galarza for a legal matter and he was always very thorough and polite."

Tiffany S.

"Very Satisfied with the work Mr. Galarza did for me."

Julia Ann P.

"We had the best experience with William Galarza, we recommend him 100%."

Rene A.
Schedule a Consultation
Contact Our Offices
Whether you have questions or you're ready to get started, our legal team is ready to help. Complete our form below or call us at (941) 413-2096.