Divorce
We stay up at night, so you don't have to.
Sarasota Divorce Lawyer
Divorce Lawyers Guiding Clients Through The Divorce Process in Bradenton, Manatee County & Sarasota County, FL
Going through a divorce is an emotionally challenging and legally complex process. It is crucial to have a skilled and compassionate family attorney by your side to guide you through the legal proceedings and ensure your rights and interests are protected.
At Galarza Law, PA, our team of family law attorneys has years of legal experience representing clients in all types of divorce proceedings. Our family law attorneys are dedicated to providing compassionate and knowledgeable legal services to clients.
---
If you're in need of a Sarasota divorce attorney, look no further than Galarza Law, PA. Contact us online or call (941) 413-2096 today!
---
Fl Divorce Laws
Divorce laws in Florida can be complex, so it's always a good idea to consult with a qualified family attorney from Galarza Law, PA, for advice specific to your situation. Here are some key points regarding divorce laws in Florida:
Residency Requirement:

Either you or your spouse must have residency in Florida for at least six months before filing for divorce in the state.

No-Fault Divorce:

Florida is considered a "no-fault" divorce state, meaning that you don't have to prove that either spouse did any wrongdoing to cause the marriage to end. You can express that the marriage is irretrievably broken.

Dissolution of Marriage:

In Florida, divorce is commonly referred to as a "dissolution of marriage." You or your spouse must file a petition for the dissolution of marriage in the circuit court of the county either spouse resides.

Property Division:

Florida follows equitable distribution when dividing marital property and debts. This means that the court seeks to divide assets and liabilities fairly but not necessarily equally. The court will consider certain factors such as the duration of the marriage, contributions of each spouse, economic circumstances, and more.

Child Custody and Support:

When children are involved in a divorce, Florida courts will prioritize the best interests of the child when making decisions about custody and visitation.

Mediation:

In some cases, Florida courts could require couples to attend mediation before proceeding to trial. Mediation is a process where a neutral third party assists the couple in negotiating and reaching agreements on various issues, such as child custody, property division, and alimony.

Waiting Period:

The state of Florida imposes a mandatory waiting period of 20 days from the time the petition for dissolution of marriage has been filed until the court can issue a final judgment of divorce.
Who Has to Leave the House in a Divorce in Florida?
In Florida, no law says one spouse has to leave the marital home during a divorce. Either spouse can move out of the house without the court raising abandonment.
Florida courts cannot force either spouse out of their own home unless a spouse proves signs of domestic violence.
Do You Need a Divorce Lawyer in Florida?
While it may be tempting to handle the process on your own or rely solely on the advice of friends and family, there are several key reasons to seek the guidance and representation of a skilled divorce attorney. Here are some key points to consider:
Knowledge of Family Law: Divorce involves a wide range of legal issues, including property division, child custody and visitation, child support, alimony, and more. An experienced attorney knows family law and can navigate through its intricacies. They stay updated on any recent changes or precedents that may affect your case, ensuring that your rights are protected and that you receive fair treatment under the law.
Objective Legal Advice: Divorce is an emotionally charged event, and it can be difficult to make clear-headed decisions when you are personally involved. A family attorney provides objective and impartial advice, helping you understand the legal implications of your choices. They can offer guidance on important matters such as the division of assets, spousal support, and child custody arrangements, ensuring that you make informed decisions that align with your best interests.
Paperwork and Documentation: Divorce involves extensive paperwork, including legal documents, financial records, and court filings. An attorney is well-versed in the necessary documentation and can ensure that all paperwork is completed accurately and submitted within the required deadlines. This attention to detail can prevent costly mistakes that may delay the divorce process or negatively impact your case.
Negotiation and Settlement: Many divorces are resolved through negotiation and settlement rather than a court trial. An attorney acts as your advocate during these negotiations, working to protect your rights and secure a favorable outcome. They have the negotiation skills and legal acumen to handle complex discussions with your spouse's attorney, ensuring you are not taken advantage of and that your interests are well-represented.
Court Representation: If your divorce case does proceed to court, having an attorney by your side is crucial. They will prepare your case, gather evidence, present arguments, and cross-examine witnesses on your behalf.
Does It Matter Who Files for Divorce First in Florida?
Neither party has a legal advantage to file for divorce first in Florida. The person filing for divorce (known as the petitioner) gets no preferential treatment from the judge. The most significant benefit of filing first in a Florida divorce is making the Choice of Forum.
How Long Do You Have to Be Separated to Get a Divorce in the State of Florida?
There is no separation period required before filing for divorce in Florida. Couples can file for divorce when they decide to end their marriage. Florida is a no-fault divorce state, so a spouse must only give one of two reasons for a divorce to proceed.
Contact Our Sarasota Divorce Lawyers Today
If you are looking for a divorce attorney near you, Galarza Law, PA, may be the right fit. Our experienced attorneys are dedicated to providing personalized legal services to clients in Sarasota, Bradenton, and the surrounding FL areas. We understand the difficulties of the divorce process, and we are here to help you through it.
---
Contact Galarza Law, PA, today to get started with our divorce attorney in Sarasota, FL.
---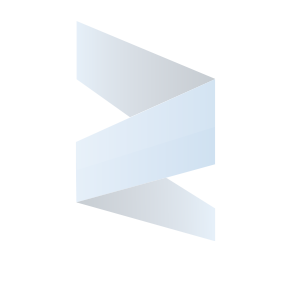 "We used Mr. Galarza for a legal matter and he was always very thorough and polite."

Tiffany S.

"Very Satisfied with the work Mr. Galarza did for me."

Julia Ann P.

"We had the best experience with William Galarza, we recommend him 100%."

Rene A.
Schedule a Consultation
Contact Our Offices
Whether you have questions or you're ready to get started, our legal team is ready to help. Complete our form below or call us at (941) 413-2096.